We help our members secure a range of Graphics Cards from Nvidia 30 series to AMD series with custom lighting fast stock monitors covering a range of sites from Scan, eBuyer, Amazon and many move. Our members are utilising our platform to purchase Graphics Cards for multiple reason such as personal gaming usage to enhance their gaming experiences or to optimise their crypto portfolio and increase their mining capabilities. We have helped our members in a short period secure over 2000 Graphic Cards for retail cost, most of our members resell Graphics Cards on for huge profits with over 100% ROI on the most in demand Cards such as Nvidia Founder Editions. 
Pokemon Pokémon is the highest-grossing media franchise ever. This year, 2021, marks the 25th anniversary of Pokemon Cards. The past two years have seen huge growth in the value of the original 1999-2000 sets, with some of the rarest and most sort after graded cards selling for over $200k each! Whether you want to quick flip or invest long-term, there's huge opportunity in Pokemon cards!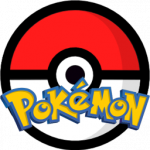 Aftermarket Arbitrage members are continuously making easy profits on every PS5/Xbox release. Due to there being such a lack of supply and significant demand since their initial launch date, the profits to be made on consoles are ones that should not be missed. Our custom restock monitors, alert you the exact moment the consoles restock so that you can purchase ahead of the general public! We support you and ensure that you can make consistent sales through eBay and other marketplaces day in, day out so that you can use the hundreds in profit per console to do the things in life you enjoy. 
Nike –  Nike is most likely the strongest contender for reselling sneakers across the market. They are famous for their Air Force 1's, Dunks and many more. Some Nike sneakers selling for thousands more than their retail price and we are here to take advantage of every profitable pair of trainers they release. Nike is also very well known for their collaboration on sneakers with 'Off White', releasing sneakers that can resell for 300%+ of their retail value, such as the nike Off White MCA Air Force 1's. 

Adidas –  For over 6 years, Adidas has been regularly releasing the Yeezy's by Kanye West. Throughout this period certain Yeezy's have brought resellers thousands in profit from just one pair. Ever since they launched in 2015, Yeezy's have never sat on the shelf and have always been hot sellers upon release, causing people to queue for hours, even overnight to secure a pair for themselves, or to sell on for a profit.