WITH
50% OFF YOUR FIRST MONTH!
Join thousands of members in an exclusive community who reap the rewards of big profits.
there is no better time to start than now.
simply use code
'start' for 50% off
Book your appointment now
Aftermarket Arbitrage is an exclusive community of like-minded individuals bound for success.
When launching Aftermarket Arbitrage, one of our key goals was to ensure that everybody would be welcome in our community, regardless of experience. As experienced resellers, we are very much aware of the opportunities reselling can create for anyone and everyone! 
The ability to generate a side income (or even a full-time income) has the potential to change people's lives and we want to support you along that journey.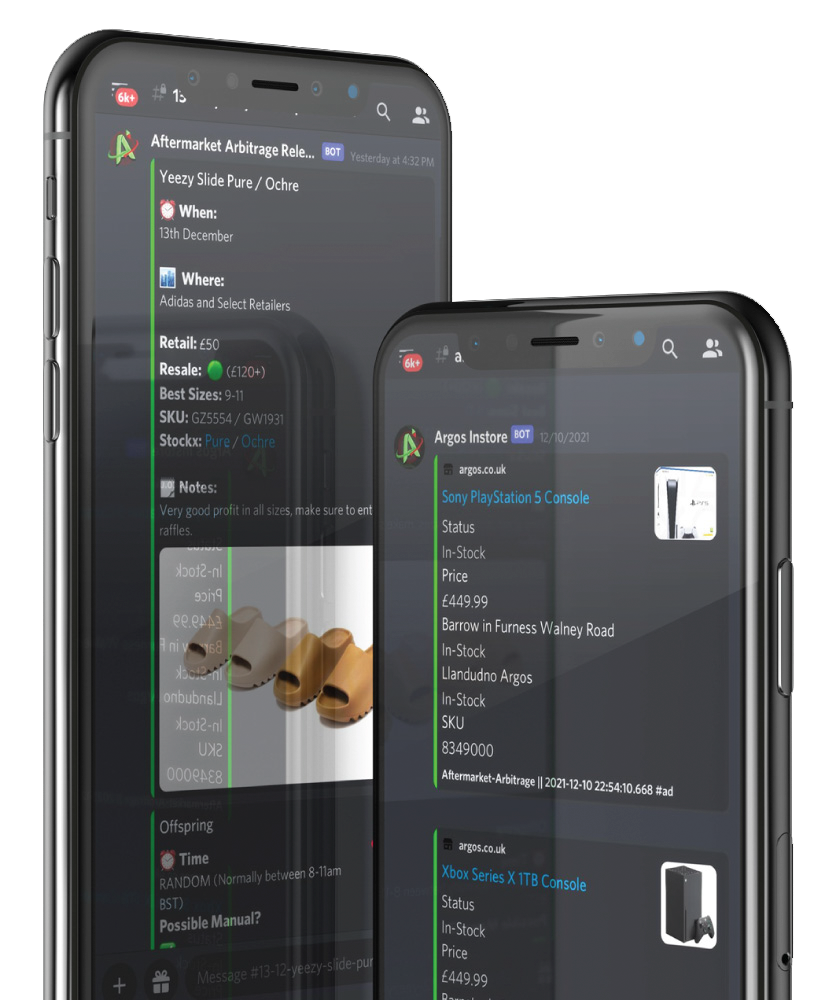 We are here to support you.
1. CHOOSE YOUR PACKAGE
Choose whether to join us on a monthly subscription or save more with your annual sub.
2. CHECK OUT THE BEGINNERS GUIDE
We've created a beginners guide e-book to take your through general reselling tips and how our discord server works.
3. USE THE SERVER
You'll instantly start receiving notifications on the latest products to buy and sell as they come back in stock.
4. PROFIT
Purchase your very first product before the general public and start reaping the rewards of big profits.