When thinking of platforms to resell your items, there are various platforms you can utilize; each has its specific benefits which resellers can take advantage of. With so many to choose from, newcomers to the reselling market can often choose a platform that seems the 'easiest'. However, it is very crucial to know where to resell items before going or venturing into the business. 
We've come up with some of our community's favourite places to resell their items.
Facebook Marketplace
There are a number of great benefits of using Facebook Marketplace for reselling your goods. One of the main reasons is that a lot of people already have Facebook on their phone and, by proxy, they'll be able to use Facebook Marketplace… very convenient!
Many people also use it because it's free in every sense of the word. You don't need to pay to use it and, more importantly, you don't need to pay any fees once you've sold an item. It's a massive draw for lots of resellers, especially when sometimes in the reselling game every pound counts.
It simplifies the whole buying and selling process; however, that doesn't mean reselling on Facebook Marketplace is easy. There are no real safety measures in place for buyers and sellers alike and you don't get a secure checkout on this platform, so to buy and sell goods you need to build up a lot of trust.
This can increase the amount of time it takes for resellers to sell their goods and the reseller also has to manage how to get the items to their buyer. An item that's highly sought after will need secure shipping which will cost a fair amount of money – alternatively you can have someone collect your item, but not so many people like the idea of having a stranger turn up on their doorstep!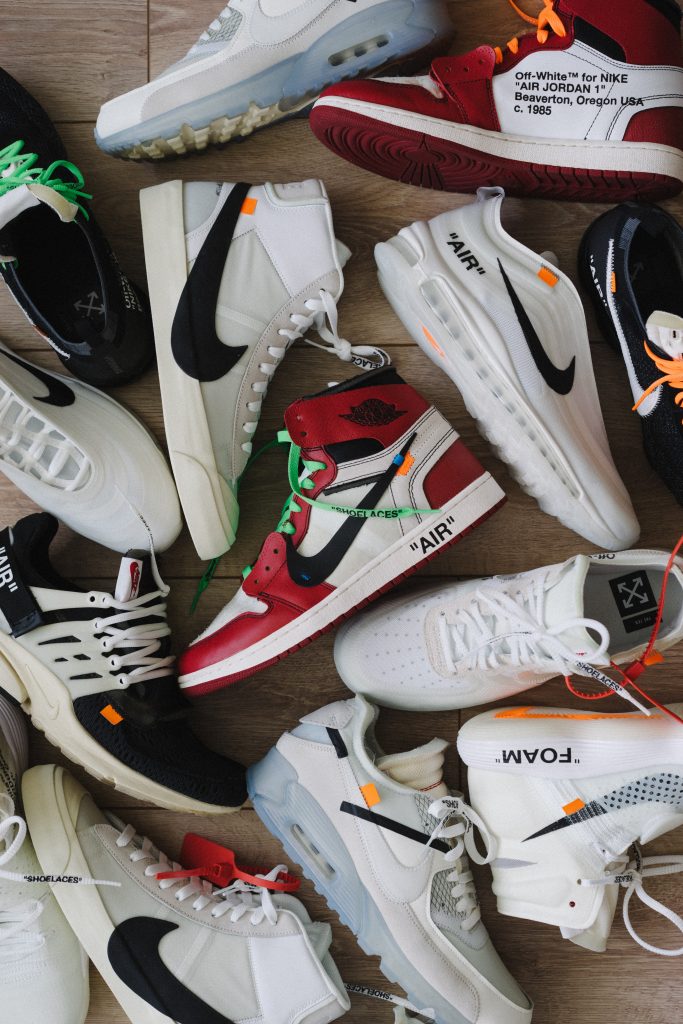 eBay
Another great option if you want to tap into the power of another channel with a massive global reach, this platform gives you access to millions of active buyers worldwide. 
Its huge popularity is why it's a common choice for resellers. When members of our community have sold consoles or high-value sneakers, eBay has been the place they go to. We've seen some of our members sell their item on the same day they've listed it.
If you're into reselling the occasional item, using Ebay is a good choice as you'll be able to list 1,000 items a month for free. Any more than that and you'll be subject to fees.
Keep in mind that Ebay will take 10% of every sale you make – this is capped at £250 but it's something worth considering when you're looking to make the most returns out of your items.
StockX
Regardless of whether you're a veteran reseller or you're new to the game, you will have already heard about StockX.
This marketplace is specifically for sneakers, and thousands and thousands of sought after sneakers are sold here. It's a world-renowned site, so if you want to resell a sneaker at its true market price this is the platform for you. Whether it's pre-release, regionally limited, or deadstock, customers from over 200+ countries are using this site to secure those hard-to-find, coveted items.
Not only can listing your items here make reselling light work, StockX always authenticates your item before listing it, so you can be sure that what you paid for is legit. Not only this, they have images and descriptions for every sneaker that gets listed on the platform, so no taking of photos, no writing catchy descriptions and no dealing with rogue buyers and sellers either.
Again, similarly to Ebay, StockX takes a fee for every sale that is made and you have to send off your sneaker to their warehouse if you want it listed. So once you've made that decision and sent your sneakers off, it's very hard to change your mind. 
GOAT
This is an online marketplace for sneakerheads and apparel evangelists where sellers can list their high-value, limited edition, or otherwise rare items to purchase for buyers. It's similar to StockX; however, the difference between the two is that StockX is for selling brand new sneakers while GOAT is for selling limited edition or fairly used sneakers. 
The selling process is all done through your phone so, in that regard, it can be pretty quick and easy – here you add your photos and information about the product. Once you've found a buyer GOAT will authenticate your sneaker and send it off.
A few considerations for GOAT: to become a seller you need to be verified by GOAT themselves which can take some time. You'll also be subject to seller fees and may be subject to more if your item is not as you've stated it or if you cancel the sale last minute.